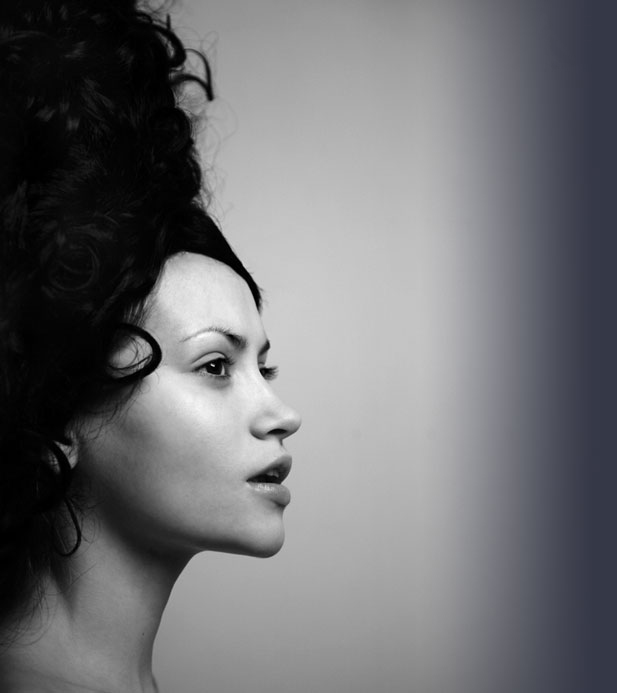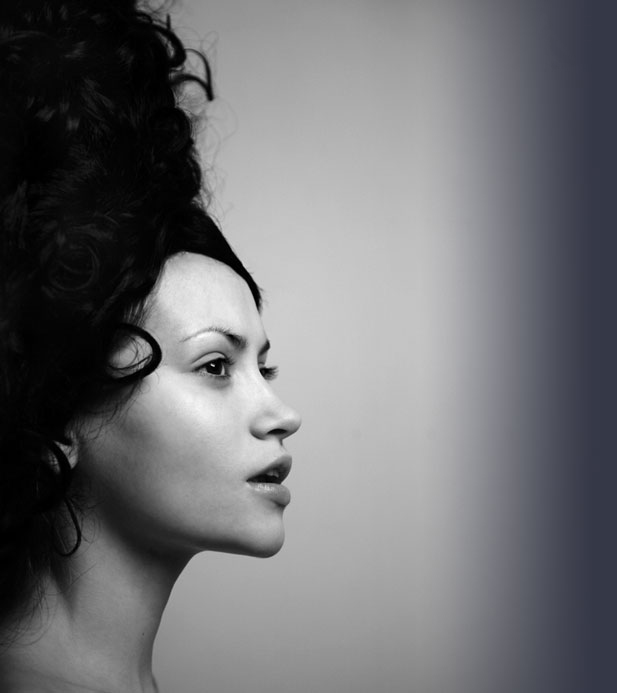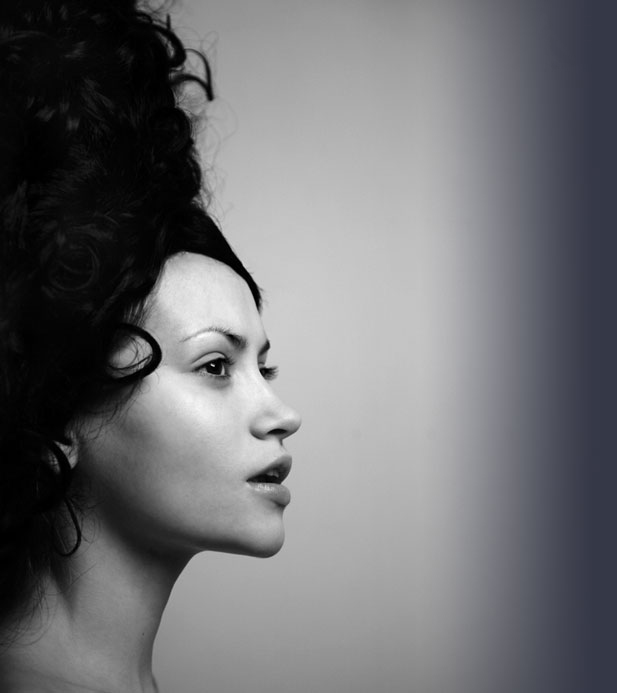 Japanese Magic Straightening
(Thermal Reconditioning)
[Q] What is Magic Straight?
[A] Magic Straight makes naturally curly and frizzy hair straight and shiny. This 2~3 hour process uses perm products in order to make shiny and soft hair. Afterwards, the hair is blow dried easily in order to see the silky hair. After about a 5~6 month period, only a retouch of the new grown hairs is needed.
[Q] Which products are used during the Magic Straight process?
[A] Shiseido, Alracial, Liscio, Touravi, Volume&Magic Straight, Luxury Extra7, Alpha(SI) Straight Iron and etc. Each product has strong, medium, and weak levels. Therefore, our professionals will determine which level to use with your hair after they examine your hair.
[Q] What kind of process takes place?
[A] Following is a step-by-step process for Magic Straight:

1- Check up of hair from a professional to decide on hair product
2- Shampoo and Dry
3- Apply chemical and let soak into hair
4- Test the hair
5- Wash off chemical
6- Blow dry hair
7- Magic Iron
8- Neutralizer
9- Wait 10~15min and wash out
10- Dry and Setting
11- Lightly flat iron

[Q] How much damage will this perm have on my hair?
[A] Since we use chemicals during this perm, it is impossible to avoid damage. However, our specialty is to minimize the amount of damage done to your hair. It is also important to take good care of your hair after the perm. Using a right treatment for your hair about twice a week after the perm will help avoid damage.
[Q] My hair has color and highlights. Is it possible to get Magic Straight?
[A] Semi-colored hair will not be a problem in the magic straight process. However, fully dyed and highlighted hair may cause more damage to your hair. Therefore, we advice that you consult a professional at our salon before you make your decision.
[Q] Is there a specific way to take care of my hair after Magic Straight?
[A] After the perm, you may not wash your hair for the next 48 hours nor wear hair pins, hats, hair ties, and etc. because these may cause unwanted prints in your hair.
[Q] How long does it last?
[A] Magic Straight is a permanent perm. However, your new grown hair will not have the magic straight effects. Therefore, we recommend that you have touch-ups done. Most people will need their touch ups done after 4~6 months while people with fast growing hair will need a touch up after approximately 3 months.
[Q] How long should I wait after my Magic Straight to color my hair?
[A] Although every individual is different, our professionals recommend waiting about 3 weeks to one month to people who perm, dye, or iron their hair often. To individuals who only perm, dye, or iron their hair occasionally, our professionals recommend one week to ten days for the best results.
Brazilian Keratin Treatment (B.K.T.)
[Q] What is Brazilian Keratin Treatment (BKT)?
[A] Brazilian Keratin treatment is treatment made especially to relax damaged and frizzy hair. The keratin based solution is not a relaxer or a straightener since it does not use chemicals to change the status of your hair. BKT is made of a natural protein (keratin), collagen, and plant extracts. Therefore, your hair softens, relaxes, shines, and becomes healthy and a manageable naturally as the keratin soaks into your hair.
[Q] Does my hair completely straighten?
[A] Since the BKT solution is not made of chemicals, your hair will not straighten completely. The hair straightens approximately 20~30% depending on the status of your hair.
[Q] What about the procedure and time?
[A] This process take about 2 hours and may vary depending on your hair.
Procedure:
1- After consulting with a professional, shampoo
2- Dry
3- Apply Keratin Lotion
4- 10~15min under the dry machine
5- Blow dry
6- Hot Flat Iron (This helps the keratin soak into your hair)
[Q] When is the best time to color my hair?
[A] If you would like to color your hair before the treatment, our professionals recommend to dye your hair 1 or 2 days before. If you would like to dye your hair after the treatment, our professionals recommend a 3 week period in between the treatment and dye.
[Q] Can I do the BKT even though I have magic straight?
[A] Yes. In fact, our professionals recommend doing both treatments together. This combination may lead to even better results in your hair.
[Q] How long does this treatment last?
[A] Although it may vary from person to person, you will see the results of the Brazilian Keratin Treatment for approximately 2 to 4 months.
[Q] Are there any special ways to manage my hair after the treatment?
[A] Unlike Magic Straight, you may use hair pins and hair bands after the Brazilian Keratin Treatment. However we recommend avoiding these products as much as possible. After the treatment, if you hair accidently gets wet, dry your hair within 15minutes with a hot blow dryer. In the morning, if your hair is bent, we also recommend blow drying your hair straight Lastly, our professionals recommend using the special keratin shampoo after your treatment in order to maintain your healthy hair and help make the treatment last longer. When washing your hair, we recommend that you avoid hot water. Instead, use lukewarm water.